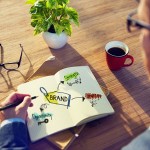 We will strategize with your team to bring your brand to life. We approach every project with a combination of imagination and functionality to deliver a brand that will advance your company.
Whether it's your name, logo or entire company brand, We guide you through the process so that you'll know every step of the way not just what, but why.
We offer a wide range of Brand Identity packages to fit every budget. From startup to Fortune 500.