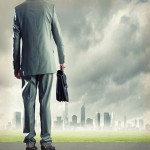 Create more buzz at your booth and build excitement on the tradeshow floor. We can provide a wide range of talent for your next tradeshow. For almost any event, anywhere, we can arrange:
• Booth Staffing
• Corporate Presenters
• Crowd Gatherers
• Demonstrators
• Fitness Models
• Hospitality Staffing
• Host/Hostesses
• Interpreters
• Lead Generators
• Product Specialists
• Receptionists
• Sales Assistants
• Survey Takers
• Translators
• Treadmill Models
• Ultrasound/Heart Monitor Models
Outsource Your Sales Force and Maximize your ROI
There's no need to incur travel expenses and deplete your in-house team when you can staff up locally at your event–anywhere around the world. Our talent is attractive, articulate and professional. They take pride in learning about your products and event objectives in advance, and many have degrees or relevant industry experience that allows them to be true extensions of your sales team.
Greeting people in their native language is a great first impression that puts attendees at ease. We have bilingual or trilingual talent–a key asset when shows are more frequently aimed at international audiences. Whether you need simultaneous, consecutive or guide interpreting, Face2Face tends to every last detail.